SUSTAINABILITY & ENERGY COMMITTEE
The Sustainability and Energy Committee is responsible for being the liaison for the ASHE Sustainability Program as well the ASHE Energy to Care program. The committee helps to inform WHEA membership of suitability trends and opportunities, energy monitoring, savings opportunities, and to lead the association's involvement in the Energy to Care Program. The committee also interfaces with the Codes and Standards Committee regarding energy codes, and the Education and Professional Development Committee, providing content for member education on suitability and energy related topics. For further information, please contact Eric Braun, 920.320.2311 or use the contact form below to send an email.
Looking for additional Committee Members
from Chapters IV, V & VI.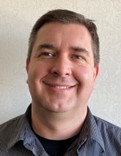 Eric Braun
Committee Chair